Carry Out Dinner with Seth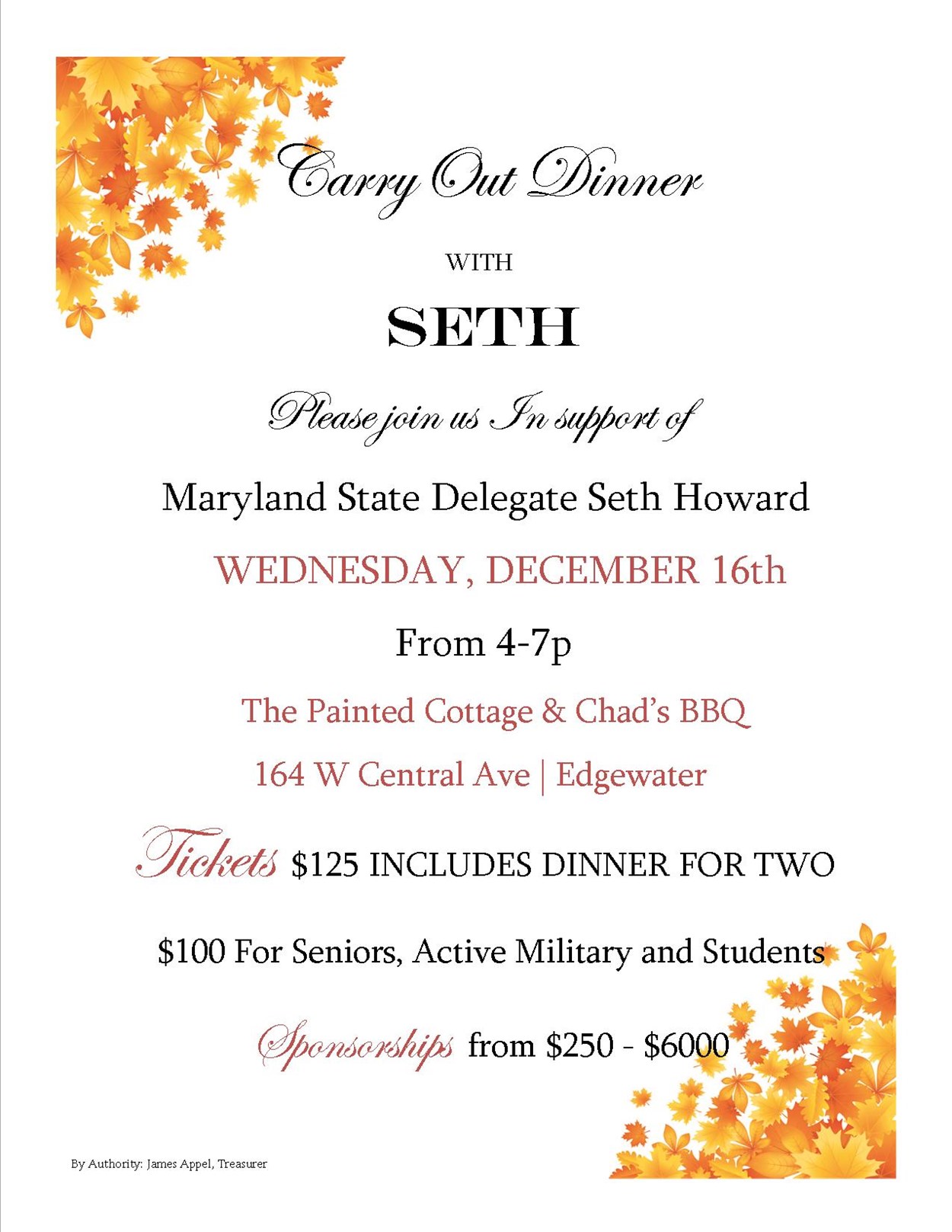 Let's get together for dinner!
I hope you can join me as my supporters host something a little different. I usually have a big seafood feast every year but this year I am changing it up a bit so that everyone can participate within their own comfort level and so that we can avoid a big crowd. On Wednesday, December 16th from 4:00 - 7:00p I'll be at The Painted Cottage in Edgewater. Come by, say hello, shop and then take dinner for 2 home with you! Andria from the Painted Cottage tells me she is putting together some amazing specials for you and Chad's BBQ is simply incredible.

Thank you so much for helping me out in this crazy year!