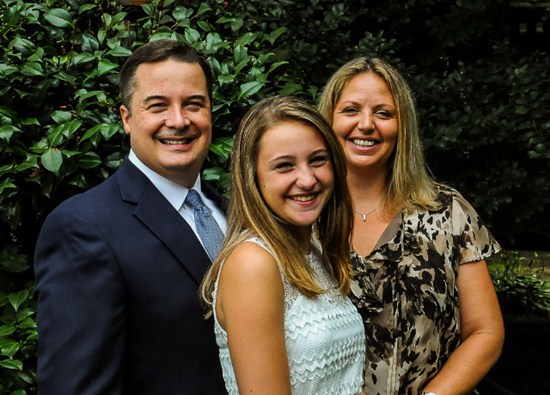 I have lived my entire life as a proud Maryland resident. I am happily married to my wife of over 24 years, Erika, and I am a proud father of a daughter that graduated from Southern High school in 2016. I am proud to say that for over 18 years I have owned a successful small business in Anne Arundel County that has provided jobs and supported our local economy. I fully understand the negative impacts that poor tax policy and overburdensome regulation has on the creation of jobs and successful business.
As your delegate, your economic prosperity is one of my highest priorities. I believe that in order to create a more successful future we must make Maryland more business friendly. How can we do that? By providing a stable business climate, reducing regulation and ensuring that our local businesses have the necessary infrastructure they need to help them grow.
I believe our children are our future heritage. In order to better prepare our students for long term career opportunities we must continue to strengthen and support our school system. We must also provide long term educational opportunities for you and your children so that you, and they, will have greater opportunities for future economic success.
As your delegate, I have continued to build partnerships in the state and local governments to provide a framework for these opportunities to happen.
Citizens to Elect Seth Howard
P.O. Box 272
Churchton MD 20733
(C) 443-831-9508
News
Wednesday, July 26, 2023 7:24 PM
Join me for my 9th Annual Crab & Shrimp Feast!
Click here to purchase a sponsorship or tickets!
https://secure.anedot.com/sethhoward/9th_annual_seafood_feast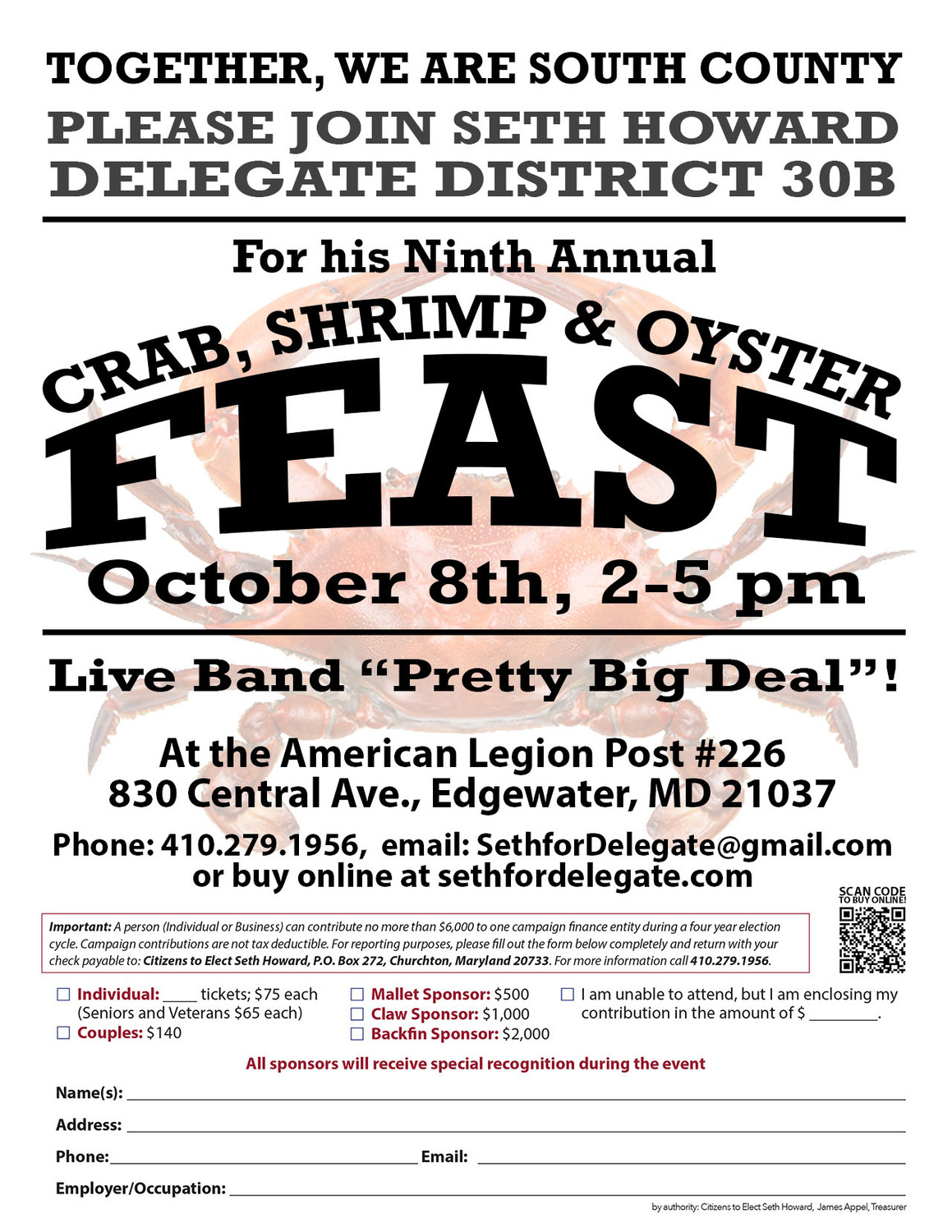 Add your news summary here.
---
Thursday, August 25, 2022 12:53 PM
New Living Shoreline at Franklin Point State Park
Yesterday I was happy to attend the BPW meeting and support the approval of a living shoreline at Franklin Point State Park. The measure was voted on and unanimously approved.

This request will provide a $1,461,717.54 grant from DNR from the Resiliency through Restoration Initiative to Arundel Rivers Foundation to construct a 1,060 linear foot living shoreline with breakwater and sill features along the Chesapeake Bay at Franklin Point State Park to enhance natural buffers and stabilize the existing peninsula.

This project will protect existing green infrastructure, buffer adjacent residential infrastructure, and provide water quality and habitat co-benefits. This Initiative was developed to address escalating risks to Maryland communities and public resources from extreme weather and climate-related events.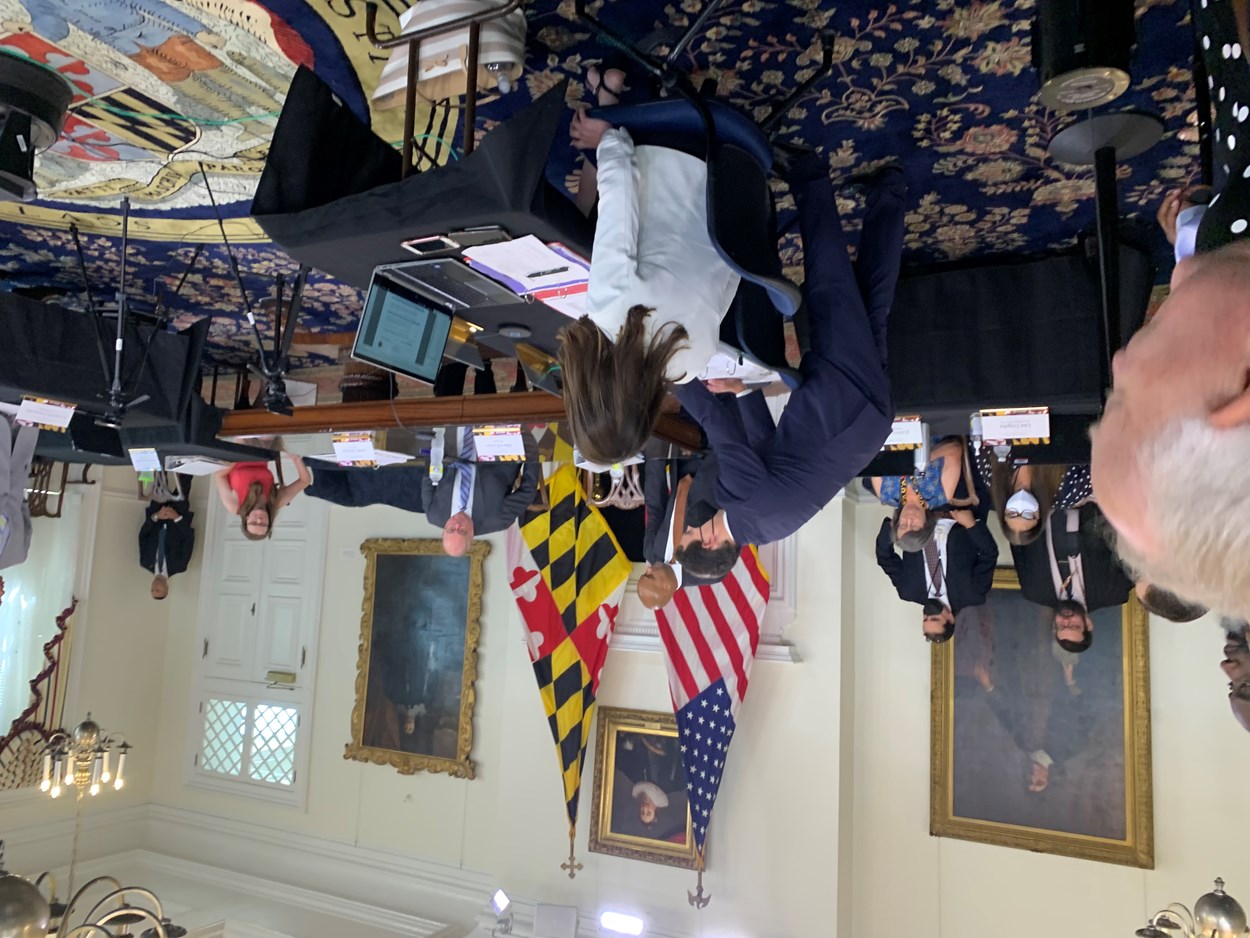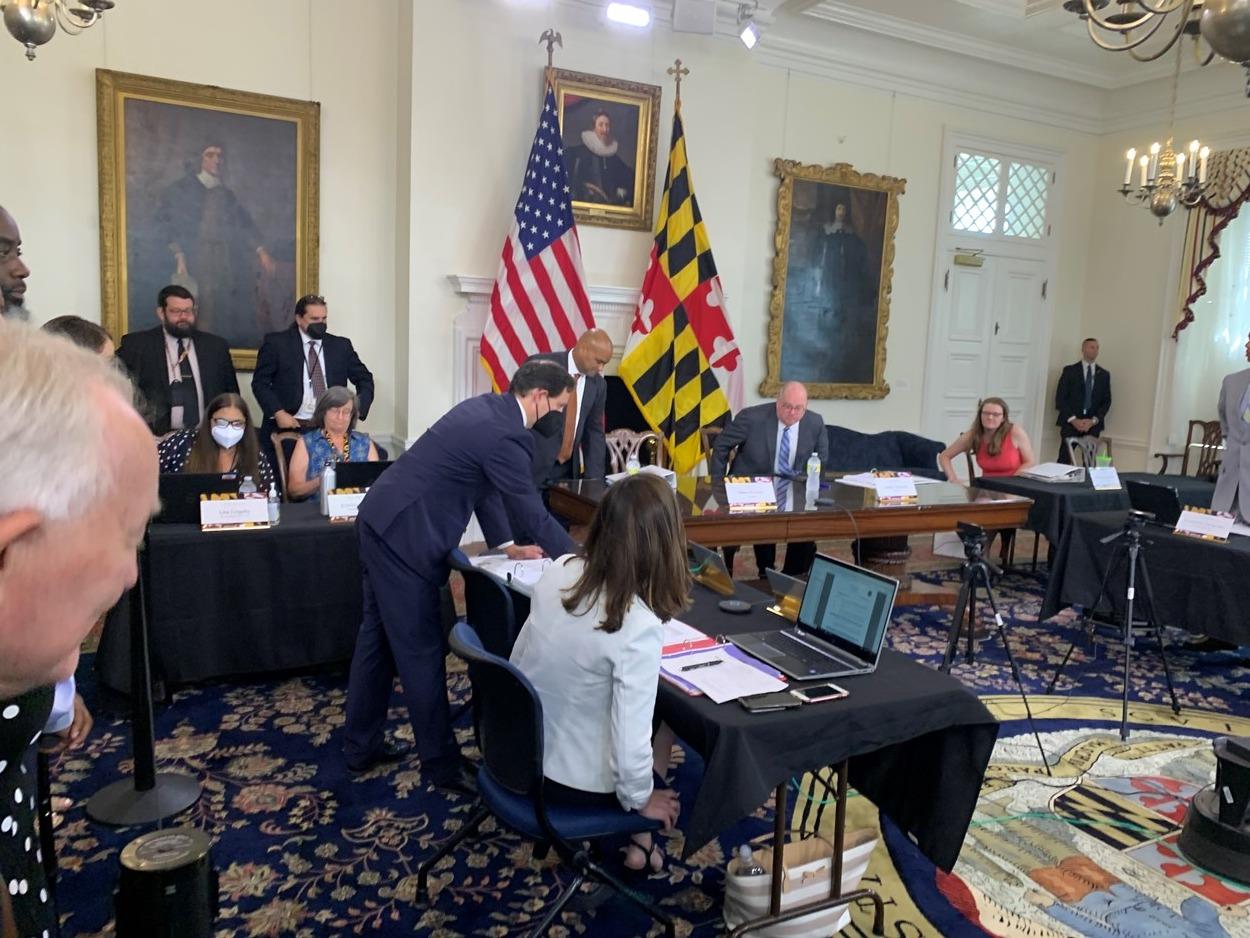 ---
Sunday, July 17, 2022 1:06 PM
I am honored and humbled beyond words!
Yesterday, I had the unique privilege of being honored by the American Legion Department of Maryland as one of their top legislators of the year. This is an incredible honor and, as Delegate, I look forward to continuing to work with my fellow veterans on the legislative issues that are important to them and their families.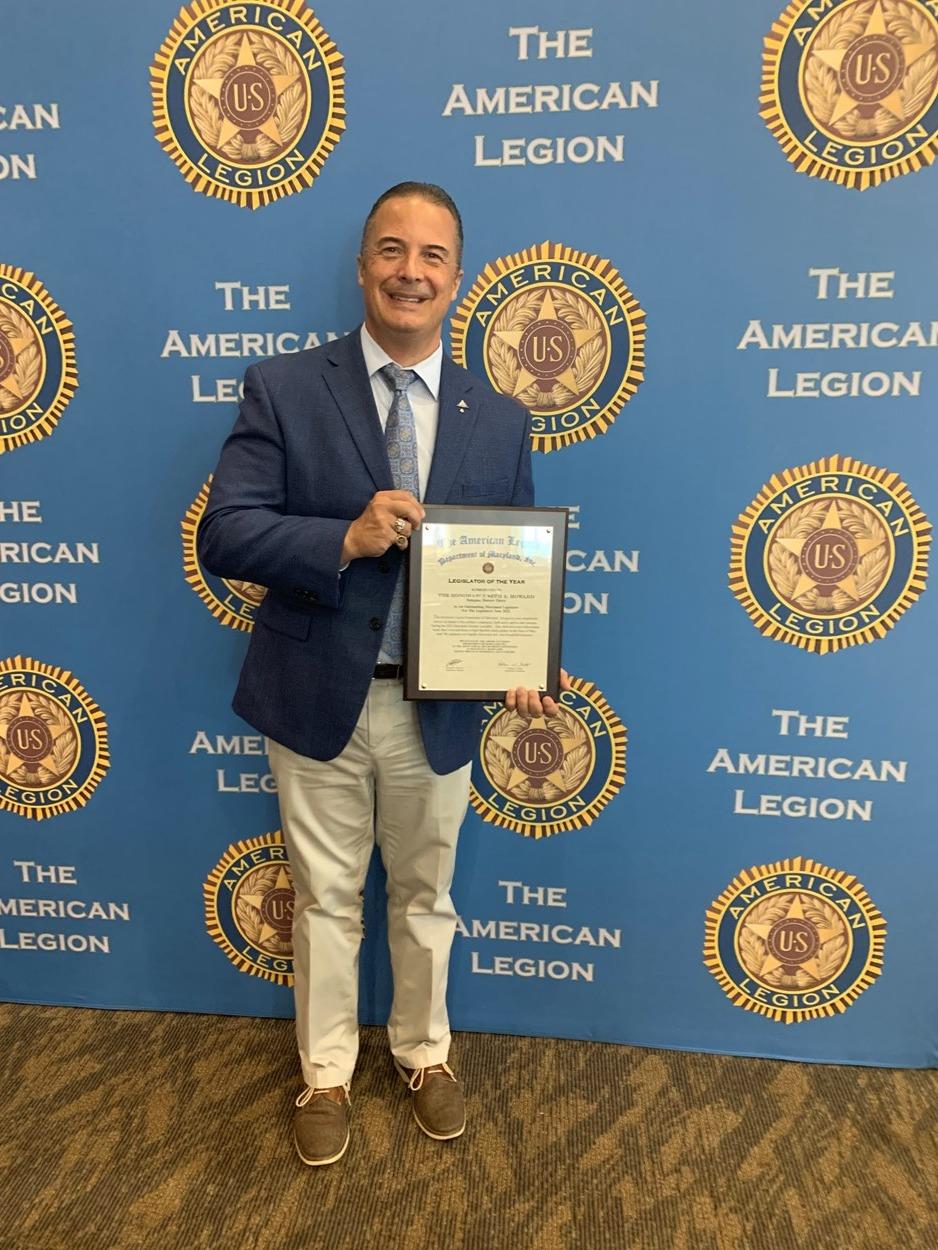 ---
Monday, June 18, 2018 5:39 PM
NFIB National Federation of Independent Business Endorses Delegate Seth Howard
I am extremely excited to announce that I have been officially endorsed by the National Federation of Independent Business!
"As the voice of small business, NFIB knows good policy starts with electing good small business candidates. Therefore, your re-election is critical to the small businesses in your district. We are excited about your candidacy and eager to support it." - Mike O'Hallron, MD State Director, NFIB

---
Wednesday, June 13, 2018 2:03 PM
Gov. Hogan Endorses Delegate Seth Howard
I am very proud to announce that I have been officially and fully endorsed by Governor Larry Hogan. Governor Hogan says "Delegate Seth Howard is a proven leader! During his term he has sponsored landmark legislation to help combat the opioid epidemic, aid our waterman, seniors, farmers, small businesses, and improve local schools for our children. He is a true friend to his constituents, maintaining an open door policy and always fighting to preserve the rural nature of South County. He feels that his legislative office is the 'people's office.'"